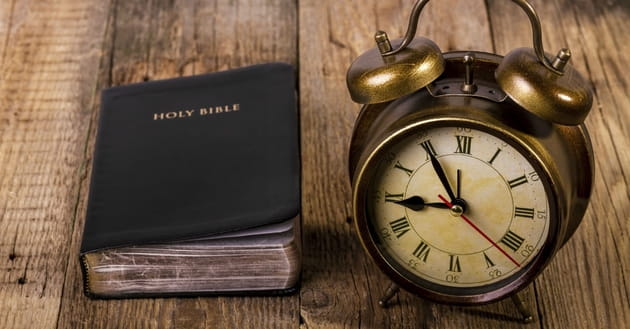 Making the Best Use of Time
Have you ever met someone who is good at quoting lines from movies? The lines seem to roll off their tongue so easily. It is because they have immersed themselves in the movie, practicing the lines repeatedly until they could say them fluently.
That is how I want to be when I speak to others about the Lord. However, I tend to get tongue-tied and stumble over my words. I struggle with what to say, and how to say it tactfully so that I don't come across as judgmental, or holier-than-thou in my attitude.
Colossians 4:5 tells us to walk in wisdom toward outsiders and make the most of our time. My manager often uses the phrase, "Maximum impact with minimal effort." That is another way to view this verse.
I have learned that the best way for me to walk in wisdom, making the best use of my time is to daily get into God's Word, and spend time in prayer. I notice a huge difference in how I respond and react to people. I have a better sense of God's heart, able to offer love and compassion, which may not come so easily through my own efforts. I also have better discernment for how and what to say to those I encounter.
There is a phrase, "You are what you eat." When I eat junk food, I feel awful and tired. When I make healthier choices, I feel more vibrant and balanced. It is the same with what we allow into our minds. If we are 'feeding' our minds worldly things, worldly things will be coming out of mouths because what enters our minds also goes to our heart. Out of the abundance of our heart, our mouth will speak. (Luke 6:45) When I have been diligent to be in the Word, 'eating' Living Bread, bible verses will come quickly to my mind to help shine His light on situations. I walk away from the conversation feeling much more invigorated and refreshed because I know I have just poured life-giving words into someone else's life!
Eating the Living Bread of the Word will help you walk in wisdom, making the most of your time!
© 2018, Stacy R. Miller